Stinger X210 is an OPENSOURCE Racer frame that's so cute. Main body part is 3D printed canopy! If made of ABS or PETG it's really strong (you can probably stand on it) and you can get a nice finish (more about finish in my tutorial below). It holds FPV camera nicely in place with easy adjustable tilt angle. In the back you have vtx connector mounting hole and good intake/exhaust holes for ventilation. On the sides there are holes for cables and main battery strap.


It has 4 identical arms that can be made in 3 or 4mm CF. I prefer 4mm, but for some weight reduction you can go lower aswell. It has screw "locking" mechanism that allows you to replace arm without disassembling whole build. Arms has also motor ventilation holes (rare!) and motor bumpers. They are wide enough for most "barebone" ESCs. Center will fit the 30.5 and 20mm FCs and below you have room up to 4s 2000mah batteries with OPTIONAL battery protector.
This frame is opensource, that means that you can make it yourself or ask your local buddy with machines to print or cut the parts of frame for you! That means cheap non-profit frame with local spare parts, fully customizable and upgradeable. If you are Banggood or Hobbyking or someone similar, you should contact me first!


Specs:
– Fully symmetrical X
– 210mm motor diagonal
– Quickly replaceable arms
– Very sturdy frame!
– Printable and customizable canopy!
– Really aerodynamic frame!
– Minimal screws and spacers
– Clean build
– Optional battery protector (12gr)
– around 450gr RTF
Opensource rules:
Makers: No commercial selling of this frame without my approval! You can make it for yourself, your friends or by requests!
Modifiers: You can edit files and modify frame, canopy etc. – but please share modified files so others can use them! No commercial selling of derivatives!
Pilots: You can get this frame locally via CNChubs or 3DHubs by sending files OR by asking for parts in this group. I bet there will be makers in your vicinity.
To make your 3D print look cool, stronger and more resistant to sunlight follow this tutorial: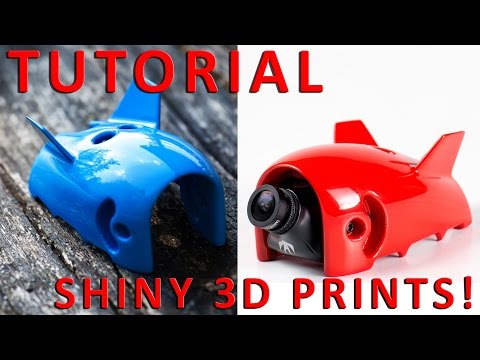 I used for building next equipment, which proven to be good choice, the best quad motors, ESCs, lipos and so on:
TATTU 30A BLHeli_S ESC
F4 Micro controller with OSD and BEC (20x20mm),
Swift 2 camera,
25/200/600mW 5.8ghz videolink,
Tattu 4s 1550 and 4s 1800 GensAce Tattu Lipos
This selection is quite cheap and turned out to be really good! It flies on rails, power on demand, all acro stuff! No BEC needed, no modifications, less than 2h build time. You also have OSD for voltage and RSSI and maybe some other things if needed.
We start the build with ESC and motor soldering. If you want to make it real good, with low resistance and good solder joint, than you shorten the motor wires than split the wire end and solder on both top and bottom of the ESCs.