Hi - which category would I use to get advice on solving a problem?
I tried printing Anish's Colosseum on my Creality Ender-2 but ran into a problem I can't figure out.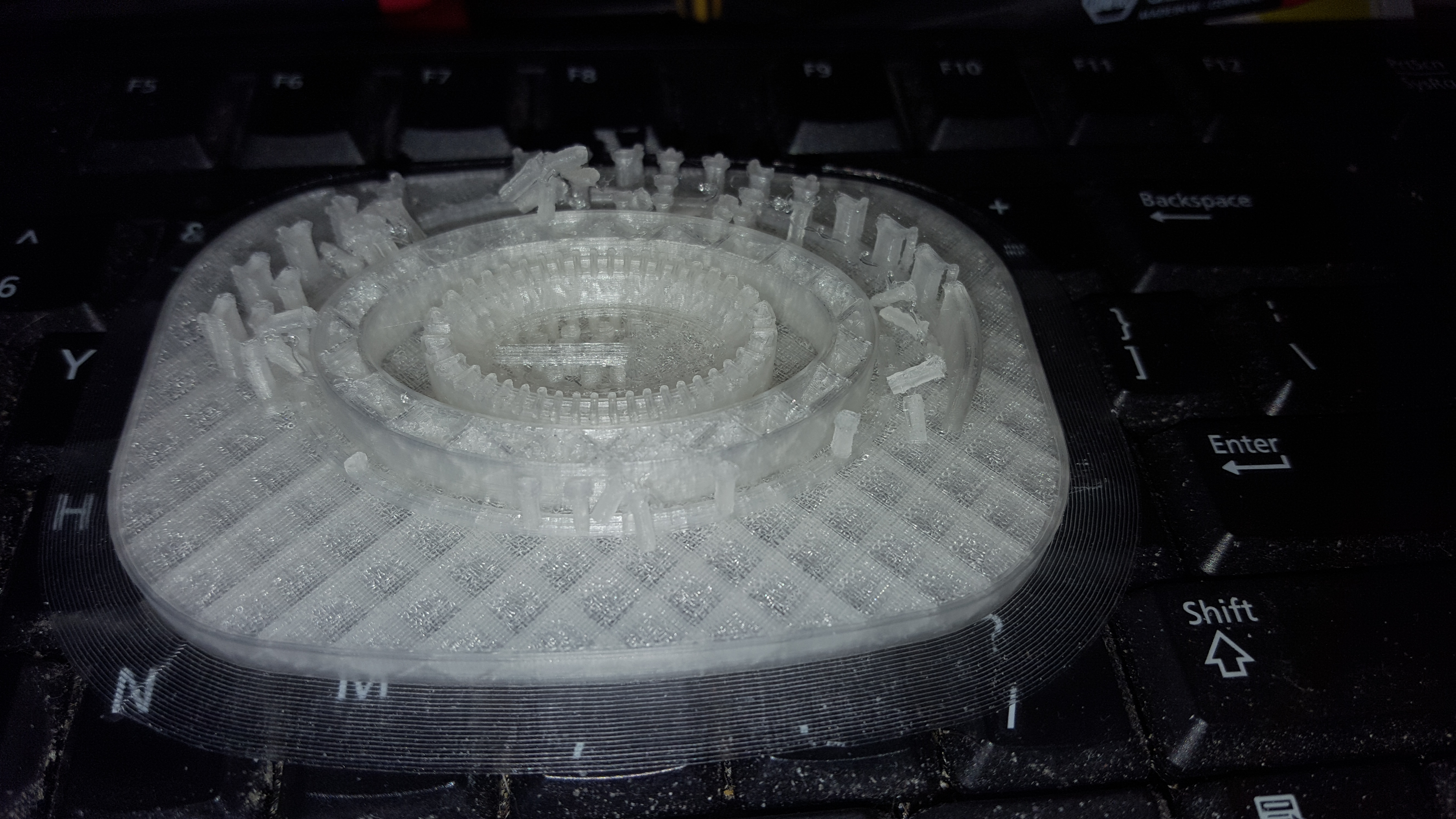 Everything proceeds fine until the columns on the first tier are to be topped with another complete layer (Cura tells me it's layer around layer 115 but I haven't actually caught the failure). I initially printed this using HatchBox Black PLA which mostly worked (only a couple of leaning columns). I tried using Gizmodorks White but still has more than 15 columns broken. Initially I thought it might be warping in the build surface so I tried a glass surface with no difference. I really could use some advice.