Most of these works are finished and/or have been taken through to their final stages of development but the project as a whole is continuing to grow and new designs and models are in the pipe.
The Mechanical Bird Armature is designed to have the ability to fit the profile of many small birds, ranging from Parrots, Cockatoos, Owls, Peregrine Falcons, Hawks, and any other bird of the same profile.
This kind of device can then be used as a Bird Lure to help aid in the research into raptors, or as a Bird Decoy to help solve pest problems in and around city's.
Im also making these as animatronic film props 'as well as for use in TV commercials and programs, and theatre props, along with Attractions, exhibitions and maybe even just a party piece to intrigue your guests.
All the parts started out in CAD software with references taken from a taxidermy form.
Those parts are then made using an 'off site, state of the art 3D printing process, and are presented with a professional finish.
Iv worked on a number of these from this Ultra-Realistic Animatronic Owl to Live Characters from films like RIO2
With a combined technology of 3D printing, creativity and the art of taxidermy, im working on specialising in animatronic bird armatures for taxidermists, tv and film, theatre, attractions, and exhibitions 'including conservation decoys for law enforcement agencies, hunting decoys, retail stores, and speciality market displays.
?
Any of the armatures can be used with hand held radio controlled units or be set up to run a preprogrammed routine, along with an in-house "naturalization code" that performs randomly 'to give that unpredictable gesture that nature has.
The movements are carefully coordinated to fit


VIDEO: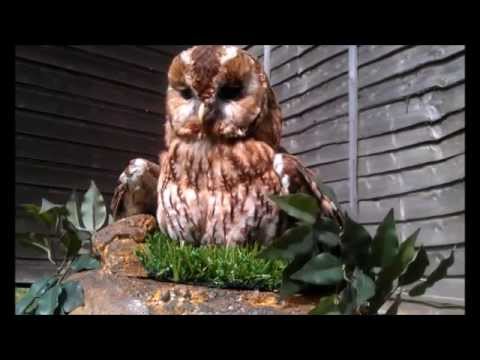 At the moment im workign on a few other bird projects so once im able too ill post them also.
Thanks for looking.
Jonny.